Philip Hellmich has taken on the timeless and yet so timely challenge of applying that contemplative nowness-awareness called mindfulness and applying it compassionately to one of the harshest realities seen in modern times — deadly conflict that involves children as weapons of war.
I have sat in circles with Philip several times at retreat-like conference gatherings with the Global Peace Initiative of Women in California and also the Aspen Grove Project and inter-spiritual dialogue meetings in Colorado. What has stood out is his deep commitment to his meditation practice and a passion for trying to link the wisdom from that tradition with altruistic compassion in action Bodhisattva-activities as unselfish service in daily life and the world at large. Like myself and the many who are awakening together today, Philip thinks globally while acting locally, beginning within himself.
— Lama Surya Das, from the Foreword. Read in full:  (Foreword by Lama Surya Das)
God and Conflict is a superb modern-day spiritual quest book. We live Hellmich's adventures on both the path of service and self-realization as he allows us all the way in to the most intimate dimensions of the quest. He takes us to the heart of his personal growth and transformation without compromising the raw truthfulness of the authentic seeker. God and Conflict is sure to inspire all those who want to help heal a traumatized world and surrender to the equal rigors of the spiritual path.
— James O'Dea
Author, teacher, former president of the Institute of Noetic Sciences and director of the Washington office of Amnesty International
God and Conflict shows us what it means to be spiritual in the midst of the worldly conflicts — whether on the fiery streets of civil war in West Africa or the searing emotional battles of family members or lovers locked at cross-purposes. Conflict becomes the illuminated path in Hellmich's hands, vulnerability his trusted companion…this is work worthy of respect.
— China Galland
Author, Longing for Darkness, Tara and the Black Madonna. Faculty, Center for Art, Religion, and Graduate Theological Union- Berkeley, CA
This is a brave, passionate book written from a broken heart that dared to engage in Sacred Activism.
— Andrew Harvey
Author, The Hope a Guide to Sacred Activism
Philip Hellmich is living the balance so many of us are yearning for, between cultivating the inner life and activating a path of service in the world. God and Conflict is a beautifully written love song to the paradoxical truth of the human experience as we struggle to show up for our sacred assignment: to be passionate peacemakers in this beautiful, broken world.
— Mirabai Starr
Translator, Dark Night of the Soul and The Interior Castle
Author, Mother of God Similar to Fire and God of Love
God and Conflict. This is an engaging book about an engaged life. From its provocative title to its closing observation that "inner peace is a global responsibility," it lets the reader into one of the most vibrant minds in the contemporary movement to discover what Rabbi Michael Lerner and others are calling spiritual activism: the life, of which Gandhi's is the supreme example, grounded in inner realization and extended to the widest reach of social action. It is in this movement that the ancient debate between the active and the contemplative life is turned from an "either-or" to a "both-and." We desperately need that blend in an age plagued by alienation and violence, dogged by apathy on the one hand and raw protest on the other. Fortunately God and Conflict is a good read, because everyone who's interested in peace should read it.
— Michael Nagler
President, Metta Center for Nonviolence
Author, The Search for a Nonviolent Future: A Promise of Peace for Ourselves, Our Families, and Our World
A passionate account of one man's search for himself and his God, and the inspiration and guidance he found along the way that led him to discover how to make peace, profoundly, in his heart, and in the world. God and Conflict opens the way for deep exploration–
— of what is asked of each of us if we are:
to declare peace with the same intensity as we have for so long declared war;
to make a decision for peace in our every day lives, and live it; and
to stand steadily for peace in these turbulent times that are cracking the foundations of the world as we know it.
This book tracks Philip Hellmich's journey as he charts the course to his north star, and we find him shining brightly, lighting the path for others to follow.
— Susan Collin Marks
Author, Watching the Wind; Conflict Resolution during South Africa's Transition to Democracy; Senior vice president, Search for Common Ground
Absolutely remarkable!  Hellmich stirs every aspect of one's being throughout this courageous journey in book form. His transparency and openness to the very raw nature of life's utmost tragedies and triumphant sources of healing and peace make this a page-turner of the heart.   It truly highlights the concept that even in our darkest hour, we can rest assured in the knowledge that we can rebound strong, brilliant and far more beautiful beings than before.
— Kimmie Weeks
Founder and executive director, Youth Action International
Awarded by Liberian President Ellen Johnson Sirleaf: Knight Grand Commander in the Humane Order of African Redemption (Liberia's highest honor)
Philip Hellmich is one of the rare individuals who brings together his spiritual practice and his work in peacebuilding. He has devoted most of his adult years both to deepening his spiritual life and to enhancing understanding of the causes of conflict in regions around the world. Most peace activists focus on the political or economic causes of conflict. Philip has been able to see more deeply into the hidden, less visible aspects of war and has sought to draw attention to the spiritual resources that can help in healing and reconciliation. Philip's book is an important read for all of those seeking to use the spiritual principles inherent in all religious traditions to bring about a more peaceful and compassionate world.
— Dena Merriam
Founder and convener, the Global Peace Initiative of Women
In God and Conflict, Philip Hellmich invites us to recognize conflict as a natural part of finding essence and truth, not only for us as individuals, but also in our organizations and businesses, societies, and in the world. An engaging storyteller, Hellmich beautifully weaves together his personal journey toward inner peace with stories of struggle, love, and humanity in conflict-ridden areas of the world where he has lived and served. He invites us to look beyond pain into healing, beyond separation and isolation into an experience of connection and oneness. Ultimately, he helps us see that somewhere within conflict there is a signpost pointing the way toward a new path — a path that, rather than serving one over the other, can serve all. God and Conflict is an important and insightful read for anyone committed to making a significant difference in the world.
— Alan Seale
Director, Center for Transformational Presence
Author, Create A World That Works
 "In writing the book, I have sought to bridge the worlds of inner and outer peacebuilding" (Appendix Two). Author Philip Hellmich does this effectively in God and Conflict.  This book is an autobiography of a Peacebuilder, whose path continually reveals that personal and planetary Peace are inseparable.
Through his exceptionally honest and compelling story, Philip takes the reader intimately into conflicts on the front lines of Peacebuilding, and into the crucible of his personal relationship with God. He openly shares his personal inquiries, agonies, and spiritual explorations, as well as the wisdom from teachers, mentors, friends along his Soul's evolving path of unitive consciousness.
This book is a significant gift to all who seek to transform one's own personal conflicts, and to live and serve more integratively upon each unique Peacebuilding path.  The author concludes his autobiography with this gift of wisdom: "In essence, we all become instruments of Her peace in a grand symphony of peace that is emerging around the world."
— Avon Mattison
President & cofounder, Pathways To Peace
International peacebuilding and strategic planning consultant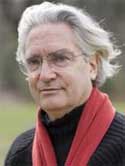 International peace and peacebuilding can only emerge from a profound movement of peace within ourselves, Philip Hellmich tells us. By sharing his personal story, and that of the people in Sierra Leone, he shows what this dynamic might look like for each us in a time when multiculturalism and globalization are inevitable.
— Dr. Kurt Johnson
Cofounder, Interspiritual Dialogue
God and Conflict is a very personal story about Philip Hellmich's journey where he struggles to make sense out of the Heaven and Hell that is found here on Earth. His time in Sierra Leone, West Africa and his firsthand accounts of war, tragedy, suffering and loss give us a peak into the Hell realms of Earth that push us beyond the mind to find meaning, understanding and inner peace. His experiences with Yoga, Kriya Yoga, Divine Mother and internal realms of love and bliss add more insight regarding this confusing mystery of duality. Philip's journey is shared by many, and his unique story of Sierra Leone is especially moving. His desire to help create a more loving and peaceful world is very sincere. He offers ancient wisdom and contemporary insights for anyone wanting to create more harmony, peace and love in their lives and worldwide.
— Ronald L Mann, Ph.D.
Bestselling author and transformational coach
It is hard for me to put into words how moved I was by God and Conflict. At first I expected it was about the horror of the violence witnessed in Africa, but it is so much more. Being a veteran of the Vietnam War, and coming from and being a subject of violence in youth and yet Love in youth, I resonated with Hellmich's spiritual journey of healing and transformation. In my own path, the only place I could turn was Jesus in my Catholic upbringing, not understanding and yet knowing there has to be more.  God and Conflict is so heartfelt and so deep. It reminds me of the words of Pope John Paul talking about the free market: "Without high spiritual and moral values, it will destroy itself from within." I am sure he meant civilization without high spiritual and moral values will destroy itself.  God and Conflict makes the universal teachings of Catholicism and other spiritual traditions all the more relevant for today.
— John Marqua
Founder of Abundance of Health, L.L.C.
CW2 1st Infantry Division, Vietnam, 1968–1969
I have long believed that the way to a more peaceful world is to experience how others live, love, and struggle, so we can discover our common humanity. Not everyone can do the travel that this requires. Philip Hellmich's book makes it easy to experience something of the cultures he encountered on his travels. Through Philip's deep questioning and hard-won awareness, the reader gets a heart-centered view of those who appear different from us. I highly recommend this book.
— Dianne Eppler Adams
Spiritual mentor
Bestselling author, Conscious Footsteps: Finding Spirit in Everyday Matters
For the 200,000 individuals who have served in the Peace Corps since its creation a half century ago, Philip M. Hellmich's God and Conflict is a story that will resonate deeply: being a Peace Corps Volunteer in Sierra Leone launches him on a journey of life-long discovery rooted in an enduring connection to the people and place where he served. Philip's inspiring journey chronicles the power of community and spirituality, even amidst the harsh reality of war. As a true child of Sargent Shriver, the founder of the Peace Corps, Philip learns that peace — internal and international — must be waged to be won. Philip's journey demonstrates that peace requires trust in the human spirit and the recognition of our common humanity. God and Conflict eloquently reaffirms that mindful service has enormous potential to develop empathy, tolerance, compassion, and love — the prerequisites for the peace we seek.
— Kevin F. F. Quigley
President, National Peace Corps Association
I was humbled…… blasted into gratitude for the challenges I face today, which pale in comparison to the incomprehensible suffering and monumental courage shown by the extraordinary human beings Philip (I include him in that group) writes about. God and Conflict spoke directly to me and my personal journey. It is a toolbox filled with brilliant answers to achieving what each and every human being is ultimately searching for — Dignity, Respect, Security, and Love. Hellmich hit the nail squarely on the head here, proving that the way to solve the world's problems is to begin to work on your own. Certainly easier said than done, but this book clearly shows how to do it and proves beyond a shadow of a doubt that we are never alone — even in the darkest times of our lives. I feel blessed, reinspired, and grateful to have read it and intend to read it again and again.
— Peter Ressler
Coauthor, with Monika Mitchell, of Conversations with Wall Street: The Inside Story of the Financial Armageddon and How to Prevent the Next One
Philip Hellmich has seen the hell caused by war, and he sincerely cares about the urgent need humanity has for peace. In God & Conflict, he takes us on a journey through the horrors of war and guides us through pragmatic steps each of us can take to bring about peace in ourselves and the world.
— David Fabricius
Internationally renowned business speaker for elite groups
Former military special forces instructor
Founder, Men of the Code